Pemanfaatan Batu Kapur sebagai Bahan Baku Hidroksiapatit
APRITA ERIN WARDIANA

SARI EDI CAHYANINGRUM
Abstract
Batu kapur memiliki kandungan kalsium karbonat (CaCO3) yang tinggi, sehingga tepat digunakan sebagai prekursor kalsium pada sintesis Hidroksiapatit. Penelitian ini dilakukan untuk mengetahui pengaruh pH terhadap karakteristik fisika (kemurnian fasa dan kristalinitas) dari hidroksiapatit hasil sintesis. CaO diperoleh dari hasil kalsinasi batu kapur pada suhu 900°C selama 4 jam, hasil analisis menggunakan XRF menghasilkan kandungan CaO sebesar 99,75%. Hidroksiapatit dapat disintesis dengan mereaksikan CaO sebagai prekursor kalsium dan H3PO4 sebagai prekursor fosfat menggunakan metode sol gel dnegan variasi pH 9, 10, dan 11. Kemudian dikarakterisasi menggunakan XRD. Hasil karakterisasi menunjukkan bahwa sintesis hidroksiapatit dengan pH 10 merupakan pH optimum dengan kristalinitas sebesar 91,27% dan kemurnian 83%.
Kata Kunci: Batu kapur, hidroksiapatit, sol gel
Abstract. Limestone has a high content of calcium carbonate (CaCO3), so it is rightly used as a calcium precursor in hydroxyapatite synthesis. This research conducted to know the effect of pH on physical characteristics (phase purity and crystallinity). CaO obtained from the calcination of limestone at 900°C for 4 hours, the results of analysis using XRF produced a CaO content of 99,75%. Hydroxyapatite can be synthesied by reacting CaO as a precursor of calcium and H3PO4 as phosphate precursors using the sol gel method with variations in pH 9, 10, and 11. Then the results were characterized using XRD. The characterization results that hydroxyapatite synthesis with pH 10 was the optimum pH with crystallinity of 91,27% and purity of 83%.
Key words: Limetone, hydroxyapatite, sol gel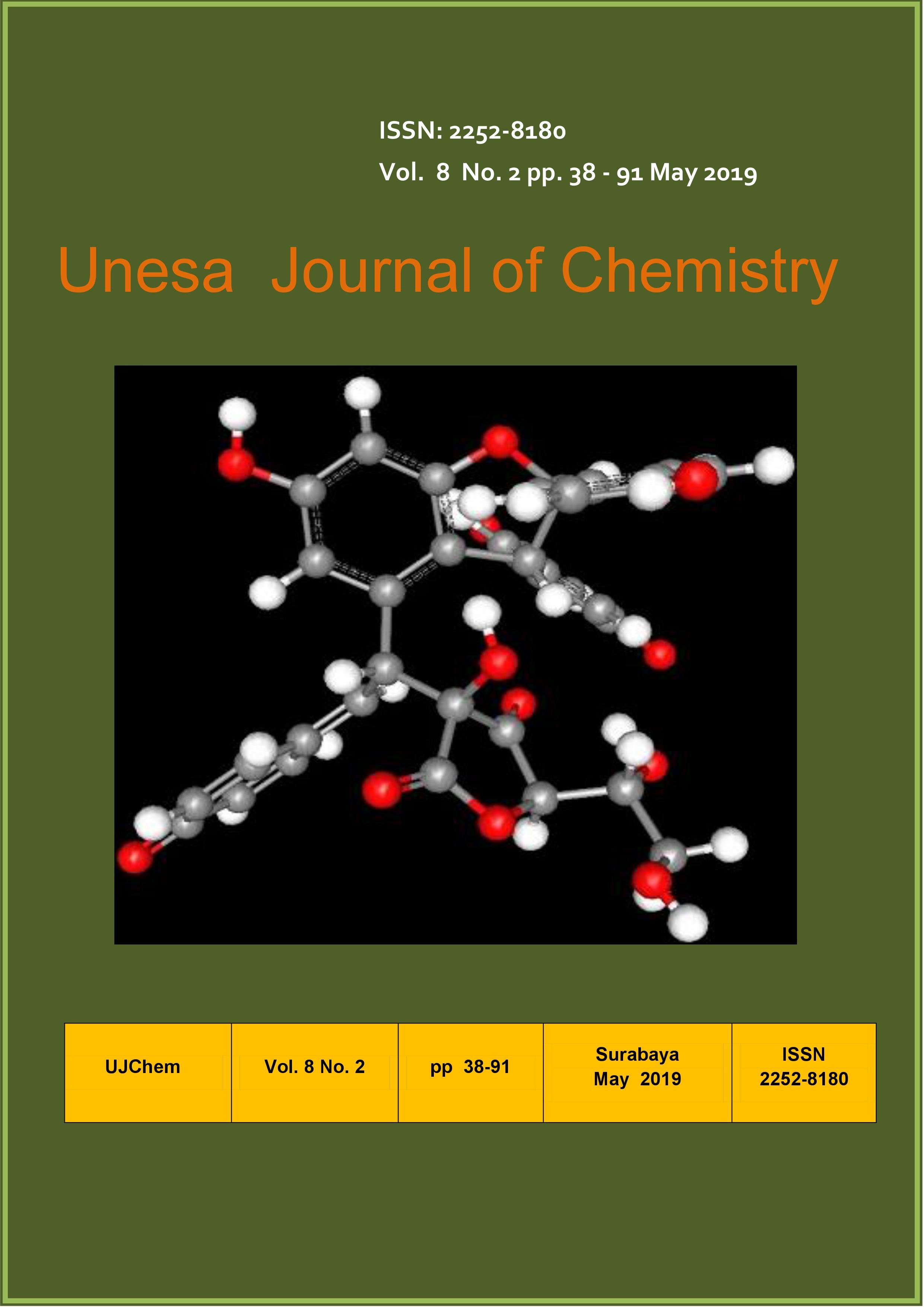 Abstract View: 18

PDF Download: 21