PEMBUATAN MEMBRAN KOMPOSIT KITOSAN-PVA DAN PEMANFAATANNYA PADA PEMISAHAN LIMBAH PEWARNA RHODAMIN B (THE MANUFACTURE OF CHITOSAN-PVA COMPOSITE MEMBRANE AND APPLIANCE IN WASTE RHODAMIN-B SEPARATION)
INDAH FAJARWATI FARHA

Department of Chemistry, Universitas Negeri Surabaya
Abstract
Abstract. The manufacturing of chitosan-PVA composite membrane and its appliance in dye waste Rhodamin-B separation has been done. The purpose of this research was to determine membrane composition which have the best mechanical propertie, surface morphology, and poresite membrane. To meansure mechanical strength have done straight and strain tested membrane using autograph. Whereas to determine membrane performance, have done flux and rejection test using "dead end" membrane test using variated pressure range 1-4 kg/cm2. To determine morphologi surface and membrane pore has done analyzed using Scanning Electron Microscopy (SEM). The best result with 75%:25% has the best mechanical strenght 36.926 kgf. Its membrane has pore size denser approximately 0.01-0.15 µm, whereas the best flux get in membrane with ratio 50%:50% 21,544 l/m2.hour use pressure 4 kg/cm2. The best result of rejection test is 87.029% result by membrane has ratio 75%:25% use pressure 1 kg/cm2.
Keyword : Membrane, Flux, Rejection, Rhodamin-B
Abstrak. Telah dilakukan penelitian tentang pembuatan membran komposit kitosan-pva dan pemanfaatannya pada pemisahan limbah pewarna rhodamin-B. Tujuan dari penelitian ini adalah untuk mengetahui komposisi membran yang memiliki sifat mekanik terbaik, tekanan yang dapat memberikan kinerja terbaik, serta morfologi permukaan dan ukuran pori membran. Untuk mengukur kekuatan mekanik membran, dilakukan uji tarikan dan regangan membran dengan menggunakan Autograph. Sementara untuk mengetahui kinerja membran, dilakukan uji fluks serta rejeksi menggunakan alat uji membran "dead-end" dengan tekanan operasional yang divariasikan pada rentang 1-4 kg/cm2. Selain itu, untuk mengetahui morfologi permukaan dan pori membran, dilakukan analisa menggunakan Scanning Electron Microscope (SEM). Membran dengan perbandingan 75%:25% memiliki kekuatan mekanik terbaik yaitu sebesar 36,926 kgf. Membran dengan perbandingan tersebut memiliki ukuran pori yang lebih rapat yaitu berkisar 0,01-0,15 µm. Dan fluks terbaik terdapat pada membran dengan perbandingan 50%:50% yaitu mencapai 21,544 l/m2.jam dengan menggunakan tekanan 4 kg/cm2. Sedangkan rejeksi terbaik yaitu sebesar 87,029% yang dihasilkan oleh membran dengan perbandingan 75%%:25% menggunakan tekanan 1 kg/cm2.
Kata Kunci:     Membran, Fluks, Rejeksi, Rhodamin B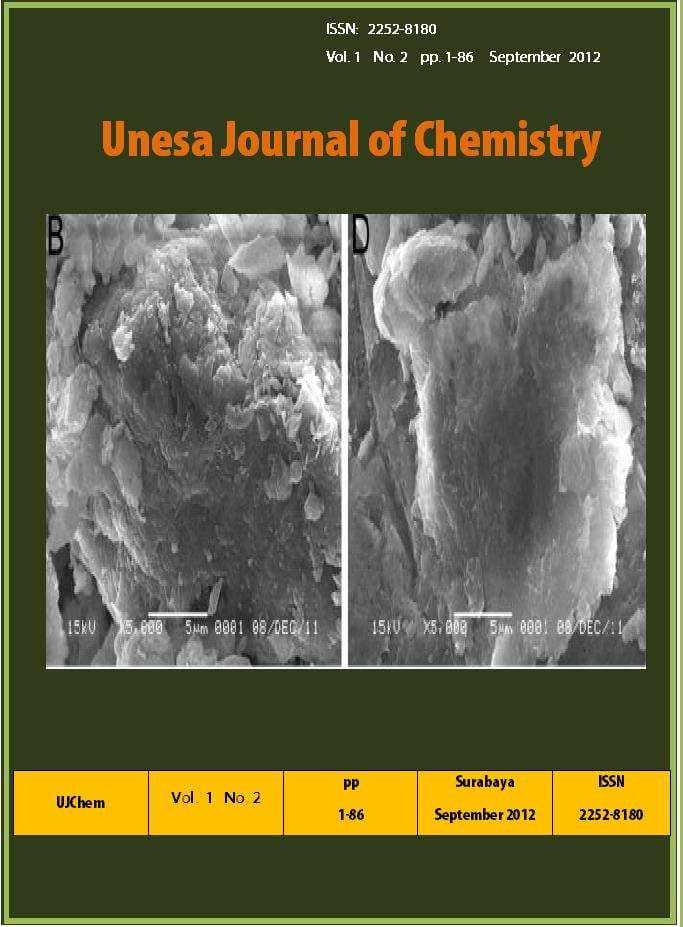 Abstract View: 3

PDF Hal 31-38 Download: 53