PENGEMBANGAN FORMULA INSEKTISIDA NABATI DARI BAHAN AKTIF EKSTRAK n-HEKSANA KULIT BATANG TUMBUHAN PANCAL KIDANG (Aglaia odoratissima Blume)(IMPROVEMENT OF BIOINSECTISIDAL FORMULAE n-HEXANE EXTRACT THE STEM BARK OF PANCAL KIDANG (Aglaia odoratissima Blume)
RISKI Amelia AMELIA EKAWATI

Jurusan Kimia FMIPA-Universitas Negeri Surabaya
Abstract
Abstrak. Penelitian ini bertujuan untuk (1) Mengetahui hasil uji bioaktifitas EHPK terhadap ulat grayak (Spodoptera litura Fabr), (2) Mengetahui hasil pengembangan formula insektisida nabati EHPK dalam bentuk sediaan yang mempunyai aktifitas yang tinggi terhadap ulat grayak, (3) Mengetahui hasil uji semilapang efikasi formula insektisida nabati terhadap ulat grayak, yang terbuat dari bahan aktif ekstrak n-heksana kulit batang pancal kidang (Aglaia odoratissima Blume). Dalam penelitian ini ekstraksi dilakukan melalui metode maserasi menggunakan pelarut n-heksana, dilanjutkan dengan proses penguapan dengan vacuum rotary evaporator. Ekstrak n-heksana Pancal Kidang (EHPK) selanjutnya diuji kandungan kimia meliputi alkaloid, steroid dan terpenoid, fenolik, flavonoid, dan saponin. EHPK diuji bioaktivitasnya terhadap ulat grayak instar II dan dianalisis Probit untuk mendapatkan nilai LC50. Pengaruh konsentrasi larutan EHPK terhadap mortalitas ulat grayak dianalisis dengan analisis one-way anava untuk berat ulat grayak. Pada pengujian semilapang efikasi EHPK 10 EC populasi ulat yang hidup dianalisis dengan two-way anava dan nilai EI dihitung dengan menggunakan rumus Abbot. Berdasarkan hasil penelitian dapat disimpulkan bahwa nilai LC50 EHPK adalah 11583,78 mg/L, nilai LC50 formula EHPK 10 EC 10620,86 mg/L, nilai EI pengujian semilapang efikasi formula EHPK 10 EC Spodoptera adalah 38,70% dengan pembanding Neemazal 1 EC 30,10%, sehingga formula EHPK 10 EC dapat dikatakan efektif.
Kata kunci: Aglaia odoratissima Blume., bioaktifitas, ekstrak n-heksana, spodoptera litura Fabr.
Abstract. The aim of this research is to (1) know the result of bioactivity test against Spodoptera litura Fabr., (2) know the result of  bioactivity test of the formulated hexana extracts of the plant toward Spodoptera litura Fabr.,and (3)  know the result of semifield bioactivity of EHPK 10 EC. In this study, the extraction was done by macerations method using hexana solvent followed by evaporation. Hexana extract obtained was tested by chemical test including alkaloid, steroid and triterpenoid, flavonoid, and saponin. The ability of hexana extracts bioinsectisida activity was tested with instar caterpillars Spodoptera litura Fabr II. Concentration EHPK toward mortality of Spodoptera litura Fabr II was analyzed by probit analysis to determine LC50. With the same manner, the results of bioactivity test of the formulae EHPK was analyzed by one-way analysis of variance to heavy of Spodoptera litura Fabr, and probit analysis to determine the value of LC50. The result of semifield bioactivity of  EHPK 10 EC was analyzed by two-way analysis. Based on the results can be concluded that bioinsectisida activity LC50 of EHPK is 11583.78 mg/L, bioinsectisida activity LC50 of formulae EHPK is 10620.86 mg/L, EI point of  formulae EHPK 10 EC is 38.70% and Neemazal 1 EC is 30.10%. Thus the formula EHPK 10 EC can be said to be effective.
Keywords : Aglaia odoratissima Blume., bioactivity, hexana extract, Spodoptera litura Fabr.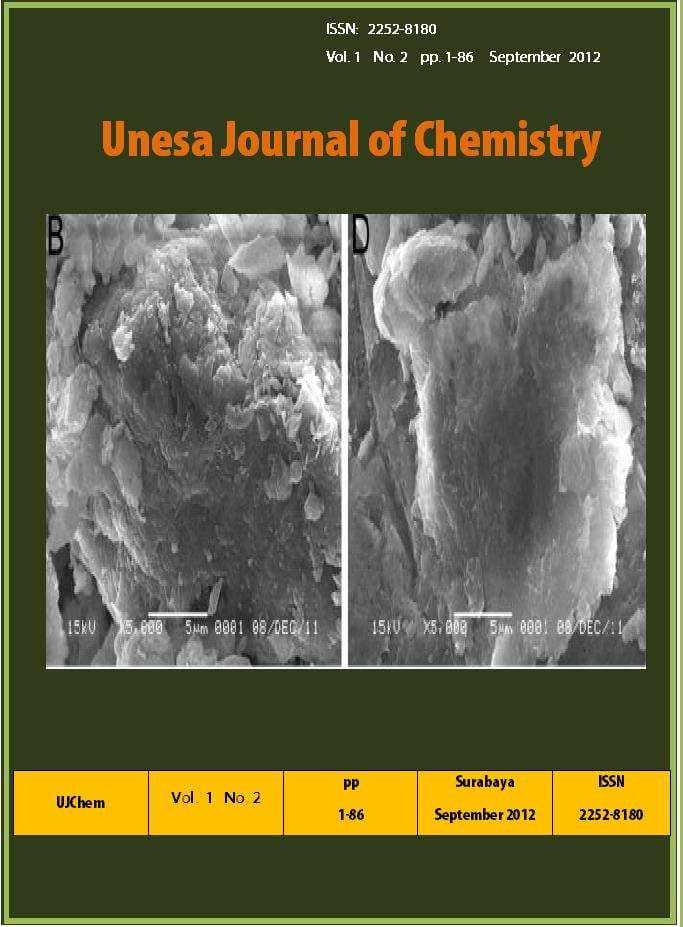 Abstract View: 2

PDF Hal 75-80 Download: 80