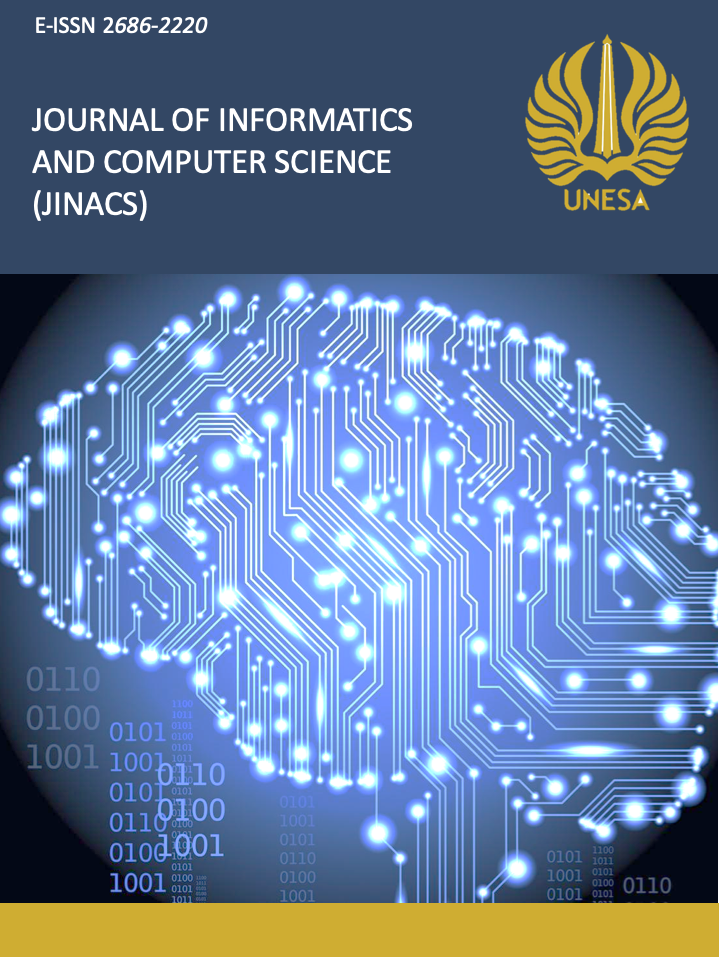 JINACS (Journal of Informatics and Computer Science) diterbitkan oleh Program Studi S1 Teknik Informatika Universitas Negeri Surabaya dalam empat kali setahun dengan No ISSN Online : 2686-2220
JINACS merupakan jurnal ilmiah dalam bidang Teknik Informatika dan Computer Science. Jurnal ini mencakup bidang ilmu Rekayasa Perangkat Lunak, Jaringan dan Arsitektur Komputer, Komputasi Bergerak, Sistem Temu Kembali Informasi, Kecerdasan Buatan, Pengolahan Citra Digital, Data Mining dll.
JINACS terbit 4 (empat) nomor dalam setahun, yaitu bulan September, Desember, Maret dan Juni. Artikel yang telah dinyatakan diterima akan diterbitkan dalam nomor In-Press sebelum nomor regular terbit.
Template dapat diunduh di sini