PENERAPAN MODEL PEMBELAJARAN KOOPERATIF TIPE NUMBERED HEAD TOGETHER PADA MATERI KALOR DAN PERPINDAHANNYA UNTUK MENINGKATKAN HASIL BELAJAR
Umi Hidayatun Nisa

Jurusan IPA, Fakultas Matematika dan Ilmu Pengetahuan Alam, Universitas Negeri Surabaya

Wahono Widodo

Jurusan IPA, Fakultas Matematika dan Ilmu Pengetahuan Alam, Universitas Negeri Surabaya
Abstract
The year 2020 becomes a difficult year in the world of education, because the covid 19 pandemic caused the government to conduct Distance Education thus embraced a suitable learning model in The Tutoring, which is a cooperative learning model type Numbered Head Together. Research that applies cooperative learning model numbered head together type on heat material and its displacement aims to improve the learning outcomes of junior high school students. The type of research used was an experiment with the design of One Group Pre-test Post-test Design research aimed at 15 students from 2 different junior high schools. The instruments used include observation sheets, test sheets, and questionnaires and then data analysis using N-gain and Uji-t. The results of the study in the form of increased learning outcomes known from N-gain results obtained an average of 0.39 with a moderate category that showed that the learners had a moderate increase from pre-test to post-test and the results of the T-test was T-count greater than the T-table which means there is a difference from pre-test and post-test with increased learning results. The implementation of learning in this study has also been carried out well with the results of teacher observations of 87%, student observation results of 86%, observations of positive attitudes of 77.5%, and poll results of 87%, thus the research resulted in increased interest in learning judging by its implementation and learning outcomes of learners.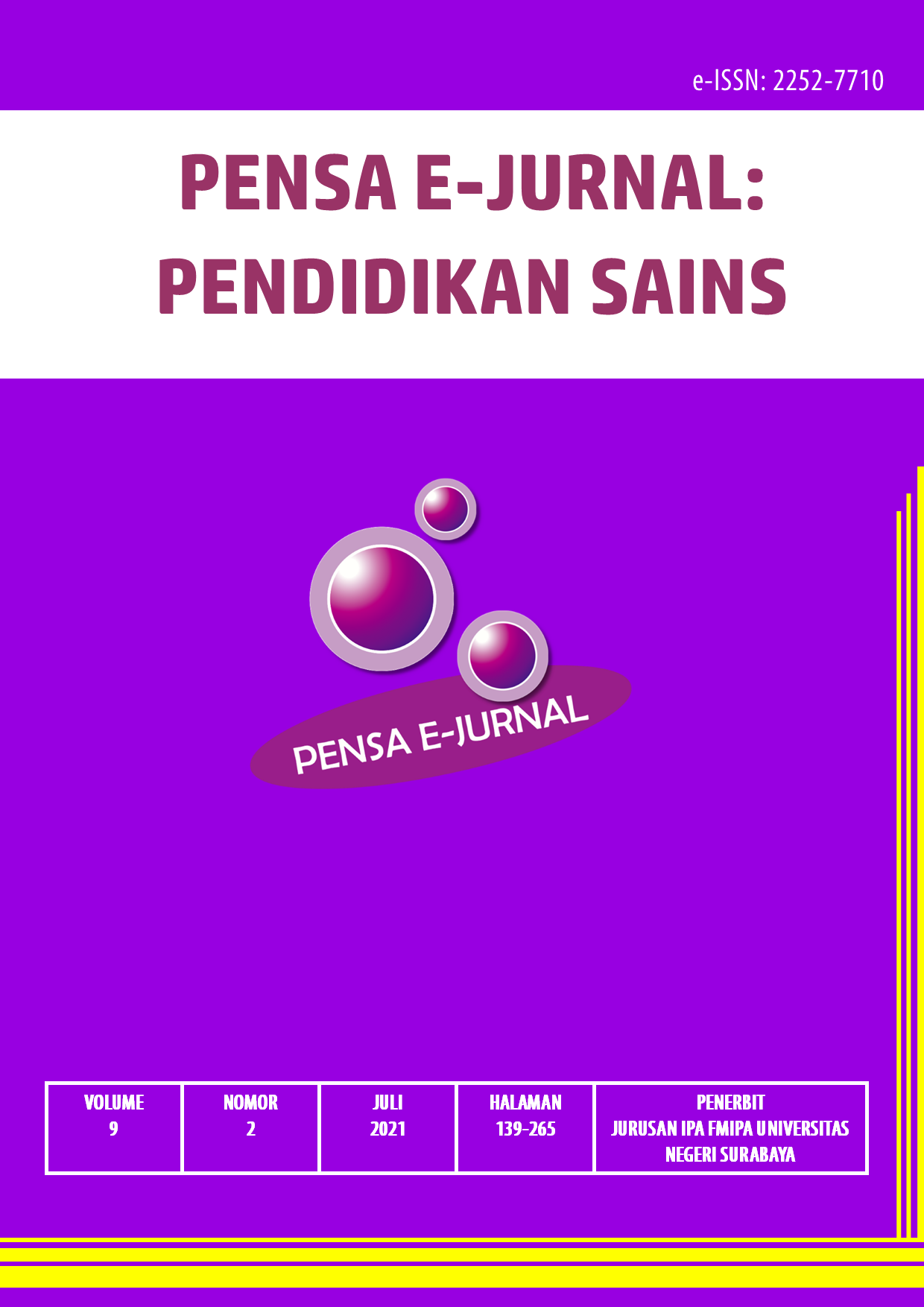 How to Cite
Nisa, U., & Widodo, W. (2021). PENERAPAN MODEL PEMBELAJARAN KOOPERATIF TIPE NUMBERED HEAD TOGETHER PADA MATERI KALOR DAN PERPINDAHANNYA UNTUK MENINGKATKAN HASIL BELAJAR. PENSA: E-JURNAL PENDIDIKAN SAINS, 9(2), 252-257. Retrieved from https://ejournal.unesa.ac.id/index.php/pensa/article/view/38280
Copyright (c) 2021 PENSA: E-JURNAL PENDIDIKAN SAINS
This work is licensed under a Creative Commons Attribution 4.0 International License.